Jaime Alan Magana
Repair Buyer at Vestas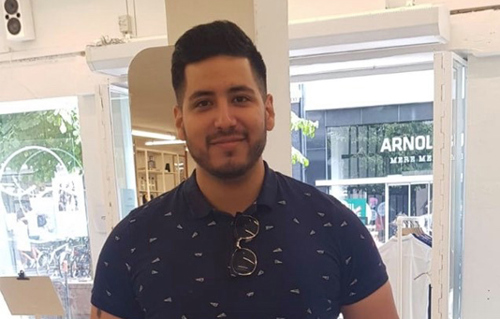 Name: Jaime Alan Magana
Age: 28
Nationality: Mexican
Company: Siemens Gamesa renewable Energy
Title: Supply & Demand Manager
I ended up in Denmark because
I met my Danish girlfriend in Mexico when she was an exchange student at my home university and I was there studying my bachelor´s degree in Industrial Engineering. In 2017, when I just got my bachelor´s degree, we decided to give it a chance to the relationship, so I decided to move with her to Denmark. At the same time, I was interested in continuing my education, so I got the opportunity to be part of a master program called "MSc. Operations and Innovation Management" at Aalborg university with a 100% scholarship. 3 years have past now and we are still living happily together. Last year, I got my Master´s degree which allowed me to get my first job at Siemens Gamesa Renewable Energy as a Supply & Demand manager.
What surprises me most about working in Denmark is
Definitely the work balance. Danish working culture take very serious the balance between work and private life. For example, a thing that I love from my current job is that I only work half a day on Fridays! This is a big plus for me.
My Danish colleagues are
The nicest people I have ever met. They are very open to help. They really understand the value good team work and that the whole is better than the sum of its parts.
Life in Denmark is
Very diverse and full of enriching experiences. At the beginning, it is very normal to feel a cultural shock, but once you accept the Danish culture in your life (that includes learning the language), you will start to feel part of the society and start adopting many things from the Danish Lifestyle.
I would recommend anybody moving to Denmark to
Take it easy. Do not overwhelm yourself and take one step at the time. Don't be shy to ask the Danes for help. They are very helpful but you need to approach them first. Moreover, I would recommend to learn the language. Almost every Dane speaks English, but if you really want to be part of the Danish society, it is a must to learn the language. Denmark is a small country with very proud people of their culture and language and they appreciate a lot that us as foreigners try to speak Danish.