Guillermo Cosculluela Moli
Senior Software Developer at Hesehus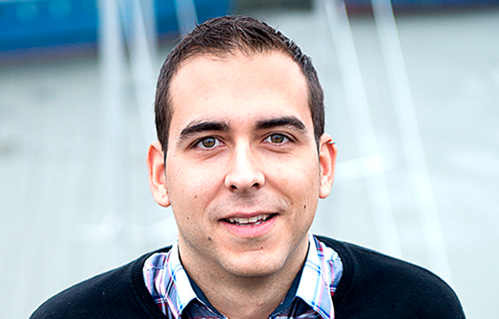 Name: Guillermo Cosculluela Moli
Age: 37
Nationality: Spanish
Company: Hesehus
Title: Senior Software Developer
Education: Bachelor degree in Computer Engineering, Master degree in Computer Engineering, Master degree in .NET Solutions
I ended up in Denmark because
I came to visit a friend who was an exchange student in Denmark in 2008, and I decided to do the same the following year. During my stay in 2009 I met my wife and two years later I moved to Denmark permanently.
What surprises me most about working in Denmark is
How companies are able to combine being very ambitious and innovative with a flat hierarchical structure where you feel very close to your manager. Moreover, there is a good balance between private and work life. Companies are always trying to make employees happy knowing that happy employees give better results in terms of productivity, customer service and economy.
My Danish colleagues are
Amazing, always willing to help and keep up the great atmosphere at work.
Life in Denmark is
Great with high standards of living, and it is not that cold after all..
I would recommend anybody moving to Denmark to
Expect to have a good working experience and a good balance in life.