Nerea Teijeiro Lopez
Manufacturing Process Engineer at Novo Nordisk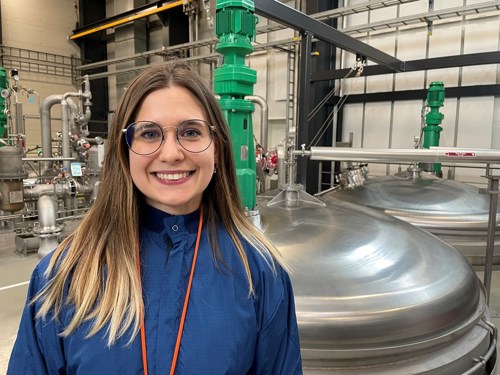 Name: Fernando Gómez
Age: 40
Nationality: Spanish
Company: Novo Nordisk Manufacturing Kalundborg
Title/education: Chemical and Software Engineer. MSc in Chemical Engineering and Plant Design from Rovira i Virgili University.
I ended up in Denmark because
I lived in Finland and Sweden for several years prior to moving to Denmark last year (2021). I moved to Denmark with my partner who is Danish, to stay closer to her family. There are many similarities between living in Sweden and Denmark, so moving here felt natural when I initiated my current job.
What surprise me most about working in Denmark is
There is a relaxed working atmosphere and a high level of trust between managers and employees. That is very positive, and a win-win situation compared to a hierarchal work culture. I believe it makes the communication much more frequent and closer. On top of that, it brings flexibility in terms of keeping a good balance between work and private life.
My Danish colleagues are
Friendly and cool people. My colleagues also value punctuality. Most of my closest colleagues are younger than me, and many of them are newly graduates from Denmark and from all over the world. They have a high sense of what is important in terms of understanding the business dynamics. They are competent and approachable and have high degree of teamworking skills.
Life in Denmark is
The work and life balance is good. I travel from Copenhagen to Kalundborg several times per week, either by car or taking the company bus. In my spare time, I enjoy playing squash, running, and taking dancing lessons. To my knowledge there are many expats living in Copenhagen. In general, Denmark seems like a good place to establish a family and having children.
I would recommend anybody moving to Denmark to
Do not be afraid to take the leap and move here. Try to integrate into the Danish society as quickly as possible by learning the language. Have an open mind because the way you are used to doing things, might get a bit challenged. Also, try to socialise and connect with other newcomers.