Liliana Pinheiro
Asset Management Improvement Program Manager at Siemens Gamesa Renewable Energy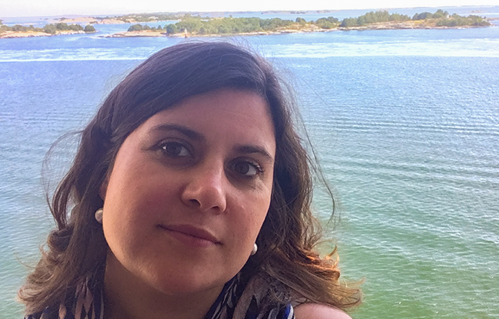 Name: Liliana Pinheiro
Age: 36
Nationality: Portuguese
Company: Siemens Gamesa Renewable Energy
Title/education: Asset Management Improvement Program Manager
I ended up in Denmark because
During my early University days it was my dream to have an international experience...I gave up when I meet my husband and established a family. Couple of years later in a job fair in Lisbon I convinced him to apply for a position at Siemens in Denmark and you can say the rest is history since the result of this application changed our life completely. In Portugal we had stable careers and we were both working in the Automotive Industry and in less than a month we both resigned from our jobs (our friends called us crazy), packed our bags, flew to Denmark and embraced this new adventure with our 4 years old son (at the time). Today, he his 11 years and happily integrated in the Danish culture, fluent in 3 languages and culturally enriched by the two cultures and their values.
What surprises me most about working in Denmark is
The weather. I never could imagine that we have great sunny days and even enjoy the beach in the summer...surprisingly and amazing. Our friends from Portugal still do not believe our pictures from our days at the beach and out baths in the cold water.
My Danish colleagues are
Friendly and supportive. I had the pleasure to work in a Danish company mainly with Danes and besides the good team spirit they were very resilient to teach me Danish. 
Life in Denmark is
Quiet and sometimes can also be very intense. In our case we have much more social life here, maybe due to the distance to family we tend to socialize more (also often going to all kinds of events). And what I love more, is the international environment, different cultures and different mind-set. I work in a company with more than 84 different nationalities and this really helps you take your professional but also private life outside of the box (out of the norm).
I would recommend anybody moving to Denmark to
Allows you to grow your kids in a society where they can play freely and safely outside. The schools teach the kids to use their brains to think and not just memorize. If you look for a career progress, Denmark can provide you a development 10 times faster than in Portugal.