Kristine Lober
Finance project manager at Arla Foods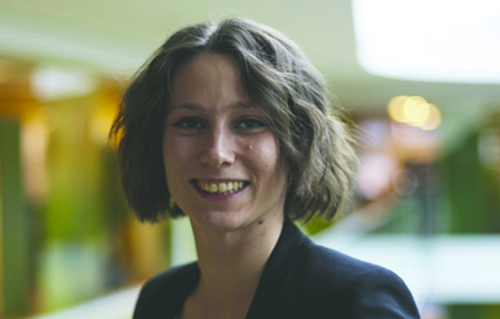 Name: Kristine Lober
Age: 28
Nationality: German
Company: Arla Foods amba
Title/education: Finance project manager / Economics and Business Administration
I ended up in Denmark because
I met some Danes during my Erasmus in Pavia (Italy) who convinced me that Denmark is a great place to study. They were not wrong. After my masters, I stayed because of the great Danish humour, the good work-life balance and the delicious Christmas food.
What surprises me most about working in Denmark is
The trust that is given by the people around me. I believe that trust plays a major role in flat hierarchy and is crucial in producing the good work-life balance in Denmark. Being trusted as opposed to controlled is motivating and empowering and trust is an indispensable foundation for team relations as well as a vital component of leadership.
My Danish colleagues are
Amazing! They are always supportive and they make work more enjoyable with their great sense of humour. I am fortunate to be able to call some of them my close friends.
Life in Denmark is
what you make of it. Personally, I am very happy and satisfied with my life in Denmark. I love the fact that you are never far from the seaside. Besides that, I enjoy the great biking and hygge culture, the work-life balance, and the fact that Denmark is a welfare state like Germany. This makes it a good place to live, as well as to raise children and grow old.
I would recommend anybody moving to Denmark to
Be proactive and to take the effort to learn the language and be aware of cultural differences. But always stay true to yourself and remember that being an ex-pat in Denmark is an advantage! You have different perspectives to offer, and these have the potential to encourage creativity and innovation at your workplace.