Hiroshi Higuchi
Software Developer at Heyday A/S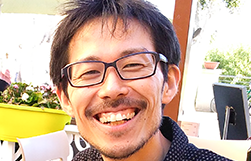 Name: Hiroshi Higuchi
Age: 39
Nationality: Japan
Company: Heyday a/s
Title/ Education: Software Developer
I ended up in Denmark because
My wife decided to pursue her master's degree at Aarhus University. It stimulated my curiosity for new opportunities, so I also decided to quit my job in Japan and pack up with my wife.
What surprises me most about working in Denmark is
The degree of freedom in my work. I don't see any hierarchical inefficiency and I feel I am very trusted with my work and my decisions. I feel Danes like to keep their organizations flat and transparent so that everyone work in self-autonomy and efficiently. In addition, for a person who came from Japan where you are expected to work for long hours, being able to go home before 5pm every day is just amazing and so good.
My Danish colleagues are
Super-friendly. Not only I was very welcomed on the first day of my work, but I feel I am always included in a good circle of people in my office. My colleagues are always willing to help me, so I am not really afraid to ask questions and share my ideas. It's very inclusive culture.
Life in Denmark is
So hyggeligt!! You can find a lot of arts, music and cultural events in the city but you can also enjoy the nature in the forest as well. The weather can be daunting in the winter, but Denmark is equipped with a good central heating system and you can appreciate the fantastic summer even more!!
I would recommend anybody moving to Denmark to
Join local social communities for sports and hobbies of your interest. It can be quite difficult to meet Danes if you don't know anyone here. So, those sport clubs and hobby gatherings are a good starting point to expand your personal network in Denmark.