Carly Spring
Recruiter & Employer Branding Specialist at Queue-it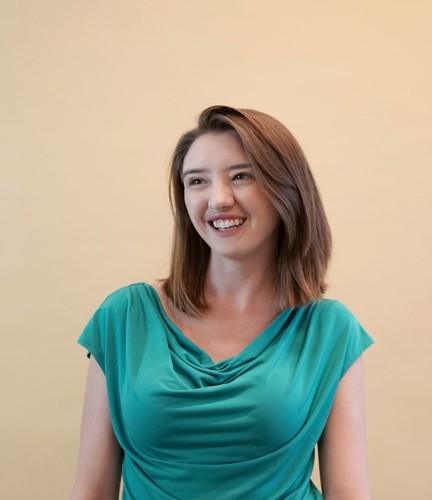 Name – Carly Spring
Age – 32
Nationality - American
Company – Queue-it
Title/education – Recruiter & Employer Branding Specialist ; MA International Business Communication from CBS
I ended up in Denmark because
I wanted to study a Master's degree at CBS and I already knew I loved Copenhagen.             
What surprises me most about working in Denmark is
It's cliché, but the work-life balance really surprised and delighted me. Coming from an American office where I would have to feel guilty about every vacation day, was culturally expected to work nights & weekends, and make excuses to leave even 15 minutes early, I really appreciate how much more balanced and realistic work-life is here. It's very motivating, minimizes burnout, and keeps priorities in the right place!
My Danish colleagues are
Very kind and helpful when it comes to learning about Danish systems, culture, language, etc. That said, most of my colleagues are international, which I am very grateful for because I get to learn about the whole world at my job!                                   
Life in Denmark is
Generally great. While I miss my family, friends, and food back home, I am so grateful for the generous social safety net and baseline security that the country provides its residents. No place is perfect, but I am glad to have settled here.                 
I would recommend anybody moving to Denmark to
Find hobbies and groups as quickly as you can. I made a large group of international friends early on, who eventually introduced me to Danish friends. Everyone has a different experience, but for me, it wasn't nearly as hard as I was told it would be to make friends here. The Danes are easy to get along with as long as you have an 'in' to get to know them.